German Aimondo GmbH Merged With Swiss AG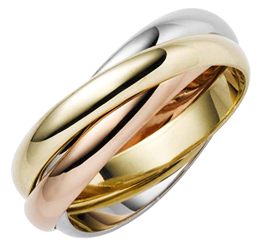 Basel, December 2018. The acquisition modalities were successfully completed. Last year, TTIP Ltd. from Nicosia acquired all shares of the German Aimondo GmbH and now "quasi"-merged them with Aimondo AG in Switzerland.
Director Heinrich Müller is satisfied with the development: "We have now formalised the structure that we had in mind right from the start. Since the majority of the voting shares in the company are still held by TTIP Ltd., continuity is ensured. The know-how for the management of a company in the leading class of information technology remains unrestricted." In addition to Müller and Chairman René Grübel, the former COO and Co-Founder Manfred Peters is also a member of the AG's Board of Directors.
Aimondo's flagship product is the analysis of Internet information using artificial intelligence and various machine learning algorithms for online retailers and brand manufacturers. The research results are delivered as data but also as fully automatic dynamic pricing to online retailers. Electronic trading thus increases turnover and margins. Aimondo has already positioned itself with its first customers as the world's best system and has been supplying this data for a good two years.
With Aimondo AG the reputation, strength and flexibility can be significantly increased. According to Müller, additional capital will primarily be used for internationalization. "Our performance as a SaaS provider is round. Now it is a matter of transforming technical leadership into sales worldwide. The market is growing at a rapid double-digit rate and we want to be number 1." Müller is convinced that this should be accompanied by a company value that is oriented towards the top American companies with SaaS technology. Artificial intelligence, machine learning, cloud infrastructure and SaaS use through BOYD (Bring Your Own Device) terminals with blockchain safety net are the ingredients for a successful overall package.
Back to News